GADDEN always aspires to be sustainable in every aspect of the fair. Our vision is to inspire visitors, exhibitioners, and sponsors to strive for a more sustainable future.
We work preventively to minimize waste through clear waste sorting and without disposable items in non-biodegradable materials. We always avoid buying unnecessary materials; any new material is created to be reused in the future. Any material that we can't reuse is donated to the City Mission as far as possible. We encourage all exhibitors to climate compensate for their part in the fair, as well as working actively with sustainability. GoClimate supports us in our everyday climate work. It is essential for us to cooperate with exhibitions and sponsors that actively strive for a better environmental impact and sustainable future.
The sustainability-page is under construction, more sections and sustainable related information will be published shortly.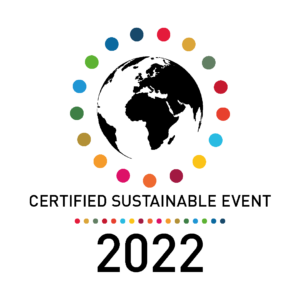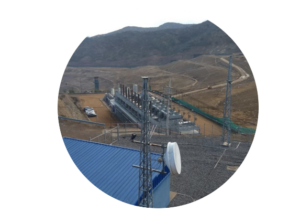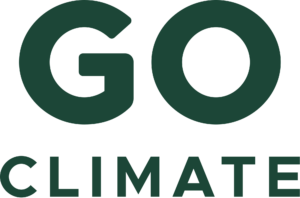 Our journey towards contributing to a better world started already in 2015 together with GreenTime, becoming a certified sustainable event. A certificate we continuously throughout the years have put a great emphasis in, as we aim to always strive towards finding new and sustainable ways to conduct our business. 
Find more information at www.greentime.se
In 2017, GADDEN took the step towards becoming a 'non-meat' organisation, where all meals during the fair, but also during other events throughout the year are held completely vegetarian. We also took a turn prioritising digital solutions with the aim to minimise our waste and footprint on the climate.
By the year of 2018 we started offering all companies, both sponsors and exhibitors to compensate for the carbon footprint they may create when collaborating with us. Together with GoClimate, we thus intend to both reduce and compensate for our emissions with the aim of contributing to a better world, making as much of a difference as we possibly can. 
This year, in collaboration with GoClimate, our goal is for 70 per cent of the companies to compensate for their participation in our fair, donating all earnings regarding climate compensation to the project Santa Marta Landfill Gas Capture for Electricity Generation Project, which involves collecting and utilising landfill gas, turning it into clean energy.
Find more information at www .goclimate.com 
Project Santa Marta Landfill Gas Recovery
In 2019 we proudly presented our new collaboration together with Ung Cancer, a collaboration which has been recurring throughout the years. Ung Cancer is an organisation which has the aim to support young adults who has been affected by cancer or near relatives and friends who may live close to someone who has been affected, with the hope of reducing loneliness and offering personal, financial, and rehabilitative support.
With this collaboration we offer Ung Cancer to interact with our students, and thus  at the same time also give our students the opportunity to contribute with a gift, start a fundraiser or bead a bracelet at their beading-station.
Find more information at www.ungcancer.se
With 2020 being a special year, the committee of 2020 had to re-think and redo, making GADDEN2020 completely digital. One thing which changed the requirements for sustainability, making last years fair not only climate-neutral but also climate-positive, where we compensated for more than  200 per cent of the fair's and exhibitor's carbon dioxide emissions.
Taking over the torch, we, the committee of 2021, saw many benefits of having the fair on a digital platform, leading us on to the decision of creating the fair of 2021/2022 a hybrid one. Throughout 2021 we have had a risk-based approach, planning for the impact of the pandemic, preparing for most scenarios with the hope of being able to conduct a safe and physical fair for the students and companies involved. Thus , the decision was made to move the fair to the end of March. Furthermore, we will have the ambition to include even more digitalised solutions making all our communication and marketing take place through a digital form.
New for this year, in the 2022 edition of GADDEN, we proudly unite with Hand in Hand Sweden in a collaboration based on a common belief in entrepreneurship as a decisive force for strengthening individuals and communities.
Through training and a supportive network, Hand in Hand helps people reach their full potential and become successful, small-scale entrepreneurs to lift themselves and their families out of poverty in the long term. An income gives individuals the tools to break the worst binds of poverty.
The goal of the collaboration is so that more students and Swedish companies and entrepreneurs will see the effect of Hand in Hands' working model and want to support and get involved in poverty reduction through entrepreneurship.
Hand in Hand Sweden is a non-profit organization that works with entrepreneurship as an effective, long-term and sustainable way of fighting poverty.
Meet some of the entrepreneurs trained by Hand in Hand in Kenya and Zimbabwe: 
GADDEN work preventively to minimize waste through clear waste sorting and without disposable items in non-biodegradable materials, as well as recycling of bottles and cans. Bottles and cans collected through the recycling system are part of an efficient, sustainable and environmentally friendly recycling system, which contributes to a sustainable society by increasing recycling and reducing litter and saving energy. The sustainable aspect of recycling goes further than this, since GADDEN is donating the proceeds from the recycling to a good cause. This year, we have chosen to donate proceeds to UNHCR, and specifically in their aid to Ukraine in this moment of crisis.
Do you want to contribute to our donation to UNCHR and Ukraine please click

here

. 
With this said, GADDEN's goals are not modest. We want to be bold, dare to take a stand, and always strive for a more sustainable fair in every possible detail. We do not see working with sustainability as an obstacle; we are leading the change and embracing our opportunities.
BUT, the best is yet to come. Thereby, we present our new concept, GADDEN Growth. Want to find out more, visit: GADDEN Growth.
Our sincerest regards, 
The Project Committee 
Interested in knowing more about our sustainability work?
Please see our Equality and Sustainability Policy or contact our
Head of Sustainability Emilie Westerberg at
hallbarhet@gadden.com.