GADDEN X FREDRIK EDELAND & PONTUS TJERNBERG
16 November, 2022 @ 14:00

-

15:00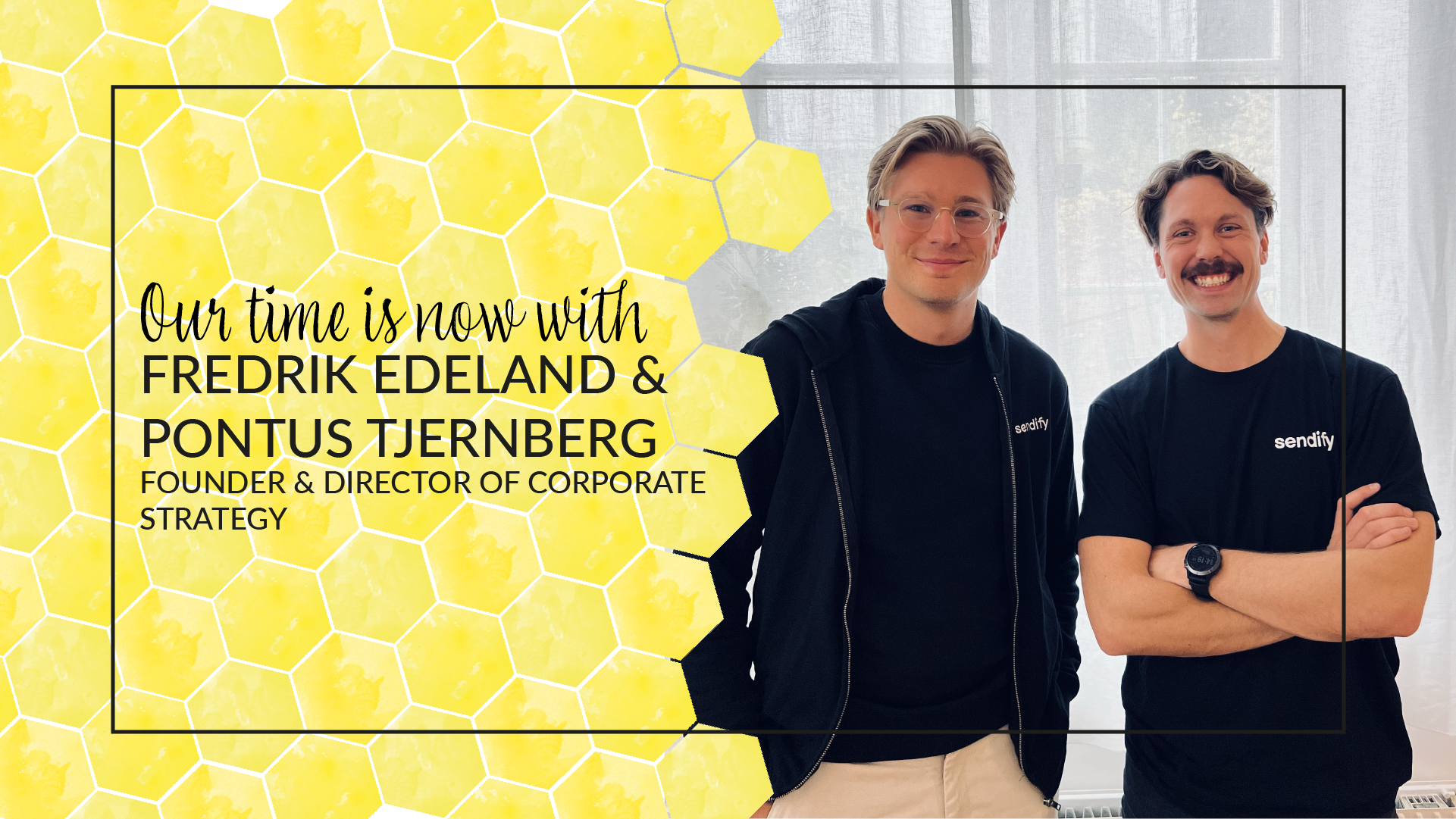 FIKA INCLUDED
Do you ever think about starting your own business or doing a career in a fast-growing tech company? Then this session is for you
Our second speakers of the fair are Fredrik Edeland and Pontus Tjernberg from Sendify! They will share the lessons they have learned from founding Sendify – Sweden's fastest growing logtech platform – and hope to bring some perspectives to another career path than consulting and enterprise. Fredrik Edeland is the Founder and CEO and Pontus Tjernberg, who is a former student at Handels, is the director of corporate strategy. During their speech they will talk about young entrepreneurship, how to start your own business, and how you should think when getting started
What does Sendify do?
Sendify is a Log-tech Scale-up company and is working with digitizing the logistics industry with the help of their own shipping platform. Their mission is to make everyday shipping accessible, transparent, and collaborative for small B2B businesses. Sendify was founded on Vasagatan 5B in 2016. Sendify has faced a high paced growth, expanding from 10 to 70+ employees and this is just the start for their upcoming journey!
You can get your tickets to all our lectures in Orbi!
DISCLAIMER: This event will be held in Swedish!